We carefully train a new driver for some time.
We take the pupil on test, only to have this good student fail for some unjustified reason.
Tell us your story here, with photos, if possible.
SAIDI received the following complaint about an examiner's ill-treatment of her when she did her test in Midrand. We submitted it to the Gauteng Provincial Government for them to take action.
We have not received a reply yet:
Sent: Friday, 11 October 2019 6:15 AM
To: pat@saidinational.org; info@saidinational.org
Subject: COMPLAIN AGAINST EXAMINER
Good day,
I went for license testing on 09 Oct 19 my test was at 14:00 at Midrand DLTC and my examiner was T Modise. I did everything inside and when we went for examination on the road he was just horrible. He was calling me useless and stupid the whole way, shouting at me and saying how he regrets taking me to the road.
I was busy apologizing when he called me useless as if he is the one who paid for my fees, he failed me which is something he knew he was going to do but had me drive a long distance going and coming back yet on his report he said wrote 'uncontrolled dangerous actions and applicant cannot drive at all'. If that was the case why did he make me drive such a long distance and why did he not take over and drive the truck? Instead he was calling me names, i did nothing wrong to the man and he treated me like rubbish. This made me actually question my humanity and left me feeling very depressed.
It is not because he failed me that i am lodging this complain but rather his horrible treatment, i was useless in his eyes anyway so how could i have passed or even be focused on the road.I did not even get feedback from him, just only that slip/form which some of the things i don't understand what they mean. How i found out i failed was when his colleague asked him how i did and T Modise said 'how can she pass did you see the things she was doing' and they laughed all the way to their offices. Up to now i still do not know where i need to improve on.
According to the official K53 manual :
IMPLEMENTATION OF THE TEST
Testing shall only be conducted during normal office hours on weekdays, from 07:00 to 17:00 and Saturdays from 07:00 to 13:00. No testing shall take place on Sundays and Public holidays.
The examiner for driving licences shall not comment on, mention, or discuss any error made by the applicant during the test, nor may he/she assist the applicant during the execution of any manoeuvre or action.
The examiner shall record all the relevant information required on the test report.
The examiner shall not pose any questions to test the applicant's theoretical knowledge during the practical test.
The examiner shall not allow anyone or anything to hinder, instruct or obstruct an applicant during a test and the applicant shall be under his/her direct supervision at all times.
Only the examiner, representatives of the Inspectorate / Provincial monitors or supervisor of examiners may accompany applicants during tests.
From the commencement of the yard test to the completion of the road test, the following items shall be marked throughout:
! Violation of traffic law, ! Uncontrolled / Dangerous action, and ! Collision / Mechanical failure.
Any travelling to be done in the vehicle being used for the test may only be done after completion of the pre-trip inspection and shall be driven by the applicant.
Should the applicant at any stage fail the test and in the opinion of the examiner, it would be unsafe for the applicant to continue driving, the examiner may drive such vehicle when returning to the driving licence testing centre.
On completion of the test the applicant shall sign the test report and a copy shall be handed to the applicant, after it has been discussed with him/her.
According to the Bill of Rights in the Constitution:
Human dignity
10. Everyone has inherent dignity and the right to have their dignity respected and protected.
Freedom and security of the person
12. (1) Everyone has the right to freedom and security of the person, which includes the right—
(e) not to be treated or punished in a cruel, inhuman or degrading way.
Interpretation of Bill of Rights 39.
(1) When interpreting the Bill of Rights, a court, tribunal or forum—
(a) must promote the values that underlie an open and democratic society based on human dignity, equality and freedom;
According to what we have received in the email above the examiner in question did NOT treat his client with dignity or respect, humiliated and belittled her. We certainly hope the authorities take strong action against him after investigating the report, and remind the examining officers that they are PUBLIC SERVANTS and must act accordingly.
What is a public servant? It's anyone who is paid by the state. Teachers, police staff, local government officials and correctional service employees are just a few examples. They are effectively employed by tax-payer money.Mar 22, 2018
https://www.google.com/search?q=public+servants+south+africa&oq=public+servants+south+africa&aqs=chrome..69i57j0l5.8748j0j7&sourceid=chrome&ie=UTF-8
http://www.psc.gov.za/documents/code.asp
THE CODE OF CONDUCT

1. Relationship with the Legislature and the Executive

An employee –
is faithful to the Republic and honours the Constitution and abides thereby in the execution of his or her daily tasks;
puts the public interest first in the execution of his or her duties;
loyally executes the policies of the Government of the day in the performance of his or her official duties as contained in all statutory and other prescripts;
strives to be familiar with and abides by all statutory and other instructions applicable to his or her conduct and duties; and
co-operates with public institutions established under legislation and the Constitution in promoting the public interest.
2. Relationship with the Public

An employee –
promotes the unity and well-being of the South African nation in performing his or her official duties;
will serve the public in an unbiased and impartial manner in order to create confidence in the Public Service;
is polite, helpful and reasonably accessible in his or her dealings with the public, at all times treating members of the public as customers who are entitled to receive high standards of service;
has regard for the circumstances and concerns of the public in performing his or her official duties and in the making of decisions affecting them;
is committed through timely service to the development and upliftment of all South Africans;
does not unfairly discriminate against any member of the public on account of race, gender, ethnic or social origin, colour, sexual orientation, age, disability, religion, political persuasion, conscience, belief, culture or language;
does not abuse his or her position in the Public Service to promote or prejudice the interest of any political party or interest group;
respects and protects every person's dignity and his or her rights as contained in the constitution; and
recognises the public's right of access to information, excluding information that is specifically protected by law.
According to what has been reported to SAIDI The examiner in question violated almost every standard of decent interaction with his applicant and should be punished accordingly.
From: SAIDI National <pat@saidinational.org>
Sent: Wednesday, 16 October 2019 8:29 AM
To: info@saidinational.org
Subject: New message from XXXX
morning
my name is XXXXXX i would like to ask a question?
how do one report the examiner of driver's licence if you suspect he taking bribery?
I witness that certain learner driver who are not ready to pass their licenses are passing while the competent one are failing every day.
Regards,
XXXXXXX
Yes. We have all seen this and it makes us mad, especially when we have been very careful to train our clients really well, strictly according to the prescribed K53 standard, and they have paid for all their lessons, practised very hard until they can do everything very well and done everything they needed to do to pass legally. Then the examiners tell us it was "nerves."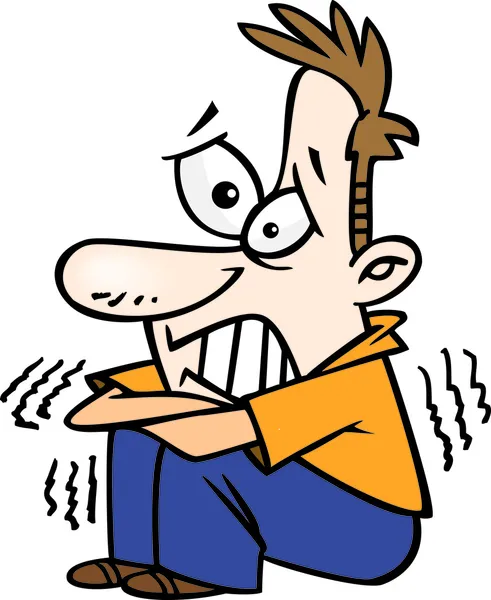 Accused of rolling and failed – not true and not fair!
Good day
i feel my driving licence test was unfair . the instructor said my car moved forward while the car was not moving as i was still putting the gear to reverse. everyone from the driving school has been saying that if i don't pay bribe money i will not make it i feel she failed me because i did not pay the bribe. if possible i would like to see the tape where the car rolled forward.
hope you can be able to assist thank you